October 22, 2021, in Oklahoma City
9:00 am to 4:30 pm
Click on the topic below or scroll down for more information.
The Oklahoma Literacy Coalition Conference is the premier educational event in Oklahoma for individuals involved in working with adult literacy. Attendees will include literacy tutors, adult education teachers, literacy council program administrators, adult learning center administrators, workforce professionals, state agency professionals, and adult learners.
Keynote Speaker: Arthur Greeno
Arthur has been involved with Chick-fil-A for 30 years. Going from a small store (worst in the chain) to being a multi-store owner was not easy. He never went to business school, so his approach is real, and down to earth. People whom have heard him describe him as real, hilarious, and engaging.
Customer service is the cornerstone of his approach to business. When people think Customer service, Chick-fil-A is almost always at the top. What you experience at his restaurants is what has taken him all over the country speaking to organizations about how to provide "remarkable" service to their guests. Anyone can deliver a plate of food, but it's an altogether different thing to change someone's day, week, or even their life. Arthur's insight will give you keys to be remarkable in your business and more importantly to really make a difference.
Surround yourself with amazing people, and amazing things start happening. Arthur didn't come from a business background, but if you've ever been to any of his restaurants, you will agree that his teams are extraordinary. He teaches organizations how to "Find and Train Freakin' Awesome Teams," and he does it in his own lighthearted, irreverent, and down-to-earth way. From how he trains team members to how to get them to say "my pleasure!" and mean it, you will learn how his daytime team retention rate is 6+ years (far eclipsing the industry average).
You may not be able to change the world, but you can change YOUR world! Coming from a broken home, Arthur got to endure hardships in his family financially, as well as emotionally. His story of overcoming adversity is amazing. By the time he got to high school in Tulsa, OK he had been to 9 different schools, He has scoliosis and wore his back brace all thru high school, put himself thru college, then got hired by Chick-fil-A, where it's easier to get hired by the CIA than it is Chick-fil-A. He started with one of the worst stores in the chain, and in 2015 did more in one month, than his first store did in an entire year. He now has multiple locations, multiple Guinness World Records and influences 1000's of people each day thru his locations, speaking, and books. His book Dysfunctional Inspiration was written to share with his team how with the right decisions, they can change their world, just like Arthur did.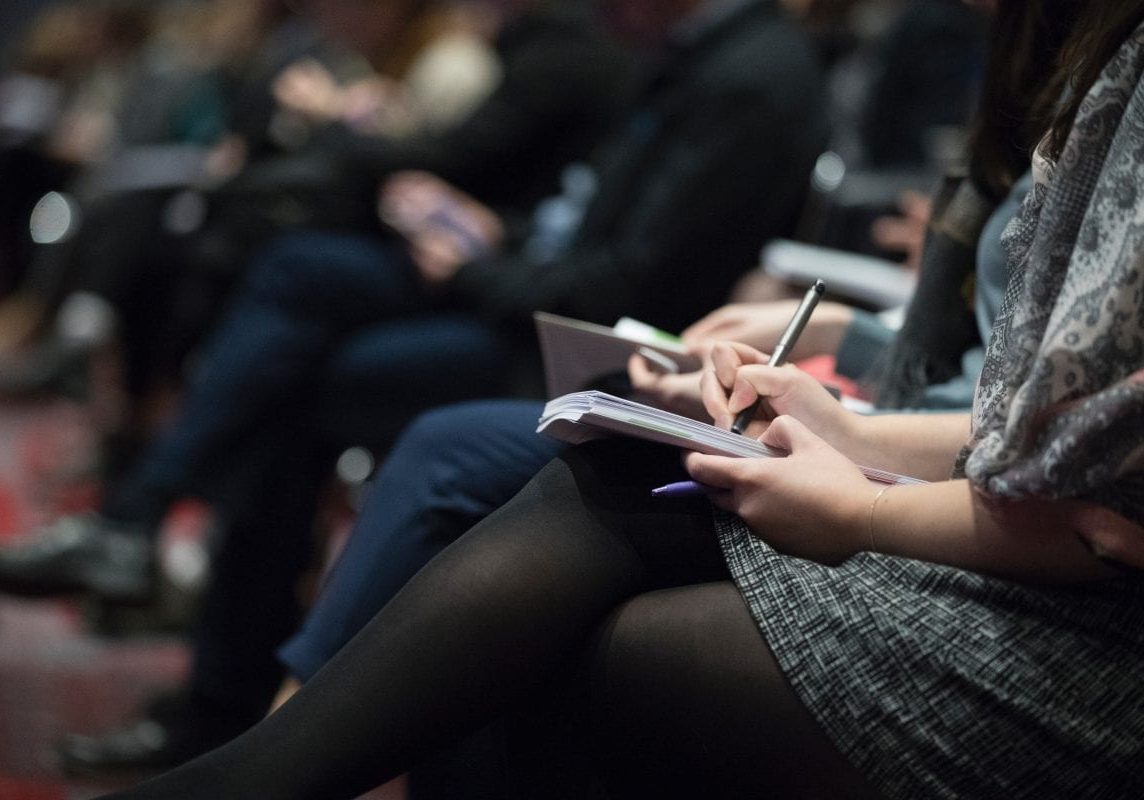 9:00-9:45 = Welcome and Keynote Address
10:00-11:15 = Session A
11:30-12:45 = Session B
12:45-1:45 = Networking Lunch
1:45-3:00 = Session C
3:15-4:30 = Session D
We will be meeting at the Oklahoma City Community College's Family and Community Education (OCCC FACE) Center. The FACE Center is located at 6500 S Land Ave, Oklahoma City, OK 73159.
Feedback from our last conference
It was great, I liked everything and especially the way the speakers would engage us and not just tell us...everyone was so friendly. Great job!!!
I've taught for 40 years and I learned something in each session - just a great conference altogether.
It was a great conference! Enjoyed it and brought back useful information.
It was a good conference. Sorry I wasn't able to participate in more breakout sessions, there were several good ones scheduled at the same time. Thanks for providing a good variety of choices.